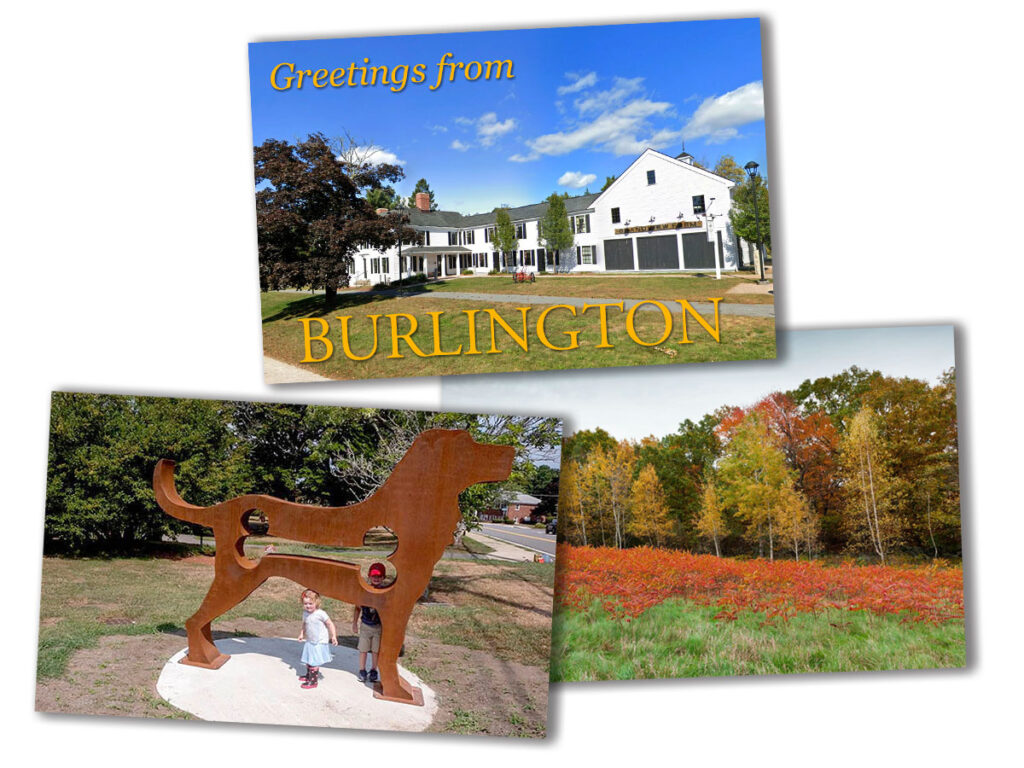 We're making some postcards to show off Burlington!
The Sculpture Park Committee is organizing a Burlington Postcard Project. Clearly, the Sculpture Park will be one subject for postcards, but there is a lot more to show off, from Grandview Tavern and other historical buildings to Mary Cummings Park and Landlocked Forest.
We have gathered many wonderful image from photographers in the community and are sorting through to come up with a strong set of images.
As soon as we have these to review we will post them on this site!