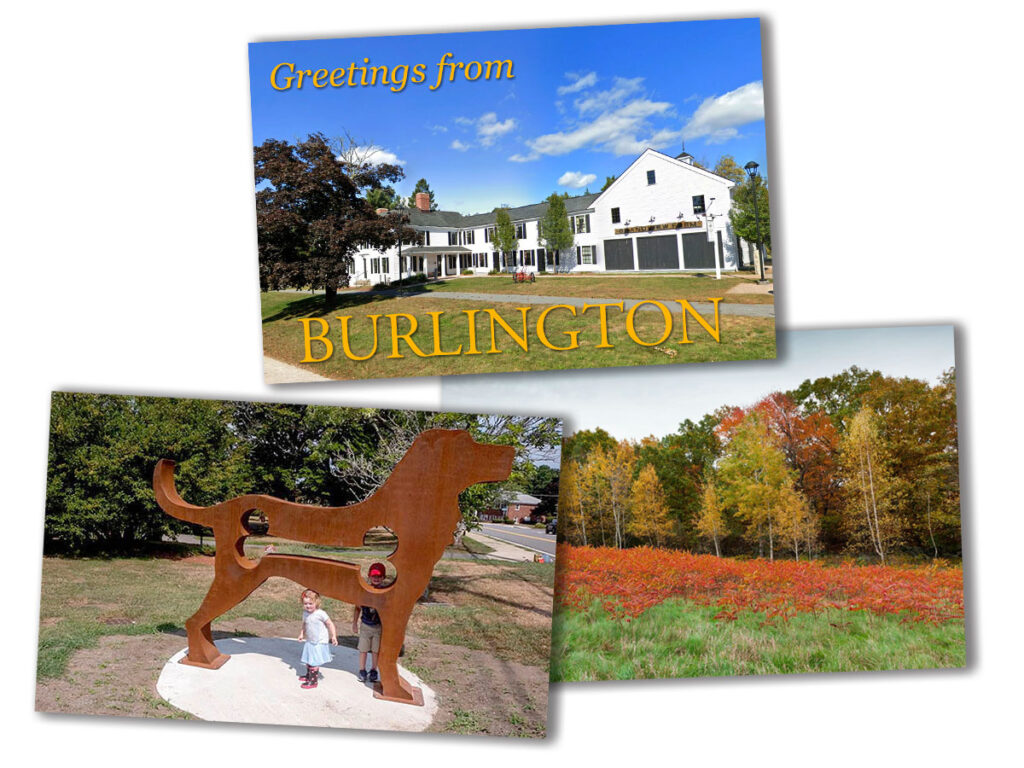 Let's make some postcards to show off Burlington!
The Sculpture Park Committee is organizing a Burlington Postcard Project. Clearly, the Sculpture Park will be one subject for postcards, but there is a lot more to show off, from Grandview Tavern and other historical buildings to Mary Cummings Park and Landlocked Forest.
We can have traditional cards, artistic ones, historic cards, or cards that tell stories about Burlingtonians, past and present.
What else? Use the form below to suggest what you want to see in a set of Burlington postcards that would be made available for sale in various places around town.
We will accept ideas and images until end of 2020 and then look for the best ones. We will contact everyone whose idea or image we use. Your image doesn't have to be new: could be from last year or even 100 years ago, if you have the rights to use it.
Requirements
If you want to submit a photo it has to meet these requirements:
It must be workable in the postcard shape: 4″ x 6, horizontal or vertical


If a photograph, it has to be at least 1800 x 1200 pixels in size


If it has people we will need a signed model release


It has to be yours!