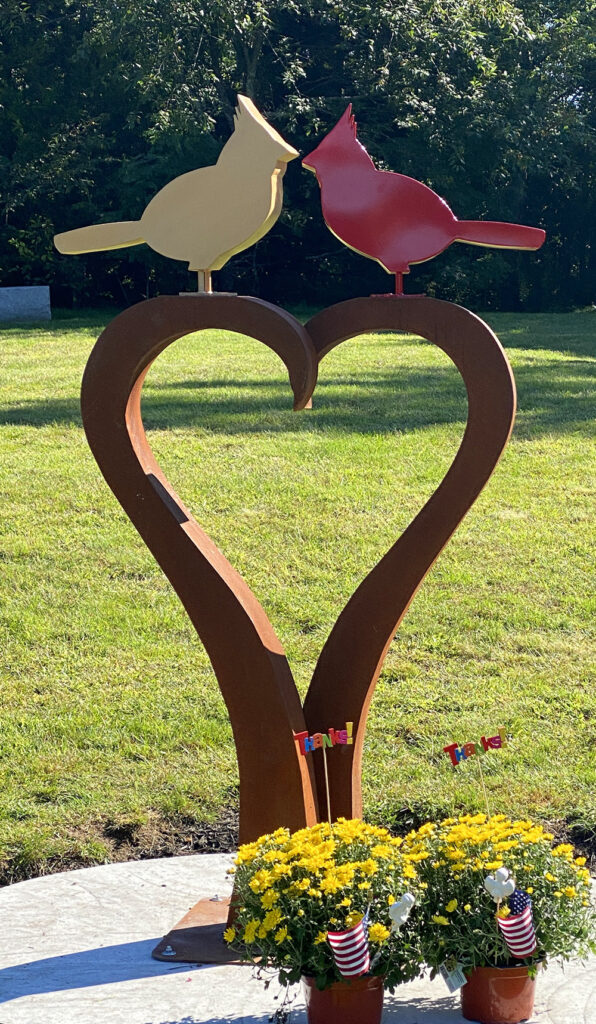 We encourage donations to the Sculpture Park! They allow us to grow the park without straining our budget and they connect the park more deeply to the town.
Of course, we will need to be mindful about adding new works. The Sculpture Park Committee will have to approve any donated work and the Selectboard also has to approve it.
We suggest that if you want to donate a work use the form below to contact us and we will work with you to find a sculpture that will work for everyone.
The Lovebirds, shown here, is our first donated work, and is a terrific example of how a new work can join the park in a very successful way.