Dedication of Global Warming Sculpture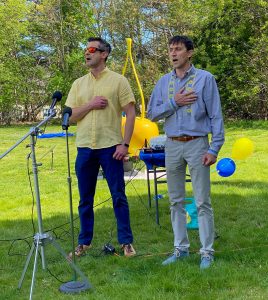 On Saturday, May 14 we had a public dedication of our sculpture by a Ukranian artist. Burlington came together and raised the funds to purchase the work – and to support the artist in time of crisis – in less than a week.
We are Reviewing Many Wonderful New Sculptures!
The Sculpture Park Committee has received a terrific selection of new works to choose from. We will select 4 or 5 to replace some of the current works.  (We are asking for feedback from Burlington's school children, as we did last time around.)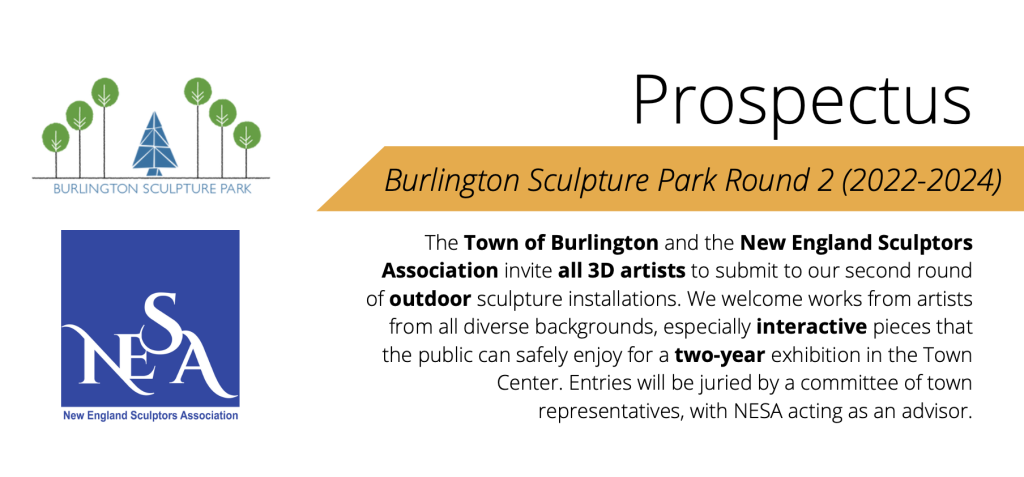 Here are seven works that comprise the first phase of the Burlington Sculpture Park. You can click each to learn more and see more photos. And here we are on Google Map.
Six of these works have been leased for two years, with options to purchase them permanently if the citizens like them enough, and the 7th, the Lovebirds, is a gift from the Murray family.
The Burlington Sculpture Park in the News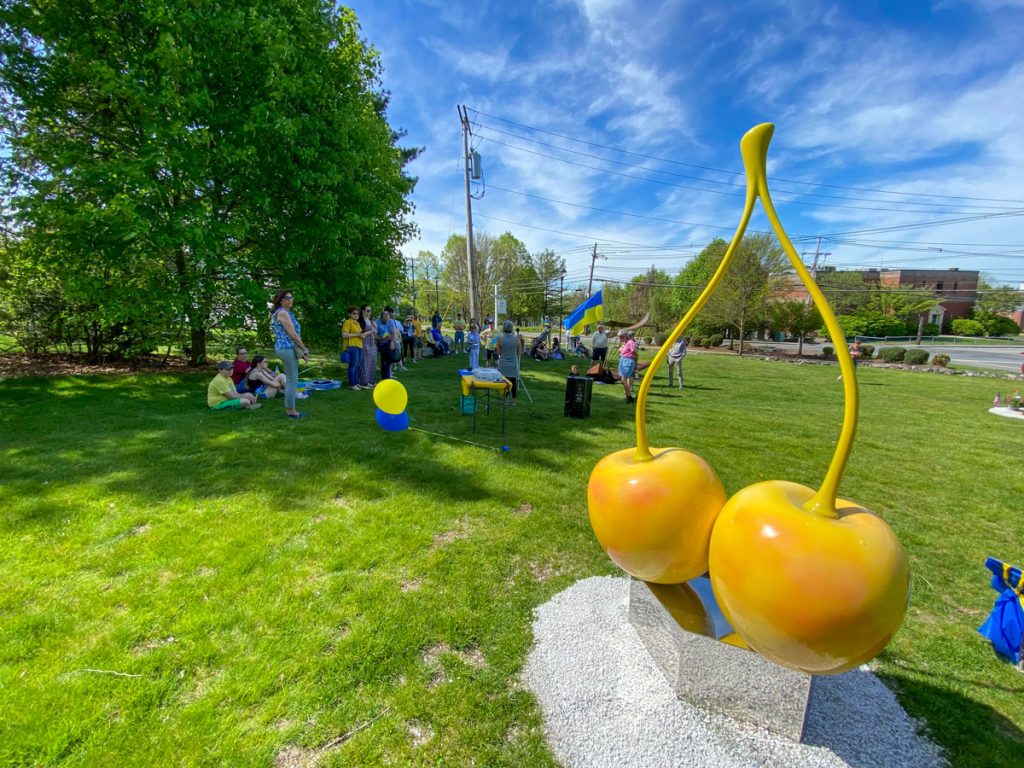 On Saturday, May 14, 2022  members of the Burlington community gathered at the Sculpture Park to celebrate the town's purchase of Global Warming, the popular
Read More »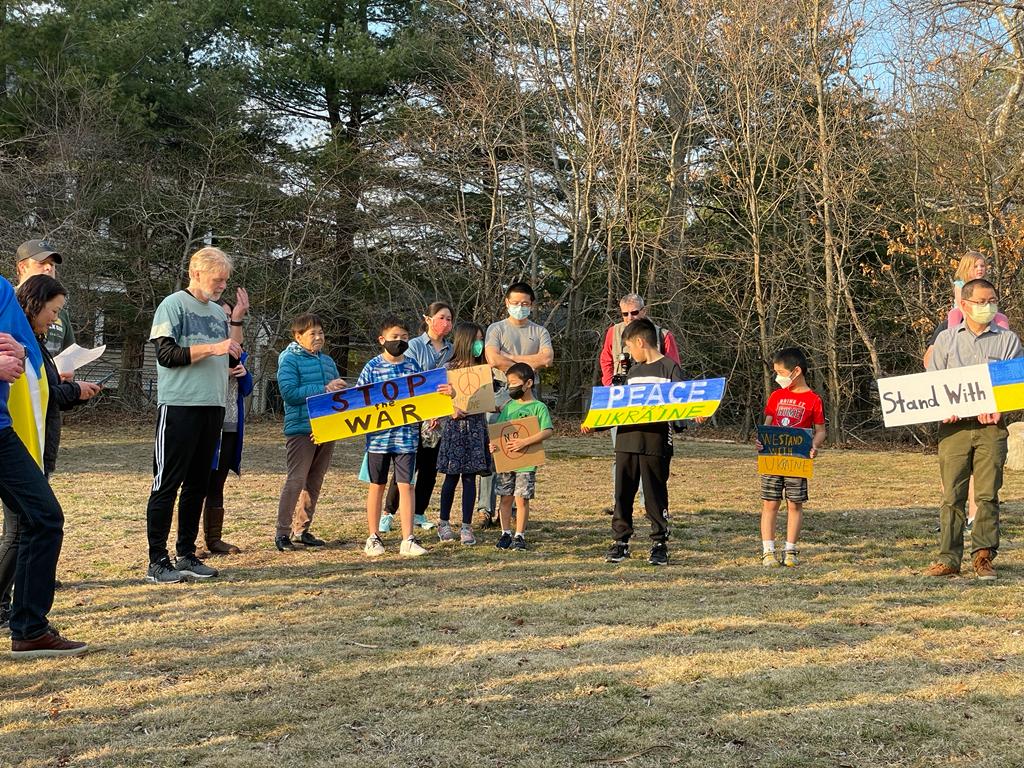 Members of the Burlington community organized a vigil for Ukraine at the Sculpture Park. On Friday, March 18, 2022, people gathered in support of Ukraine
Read More »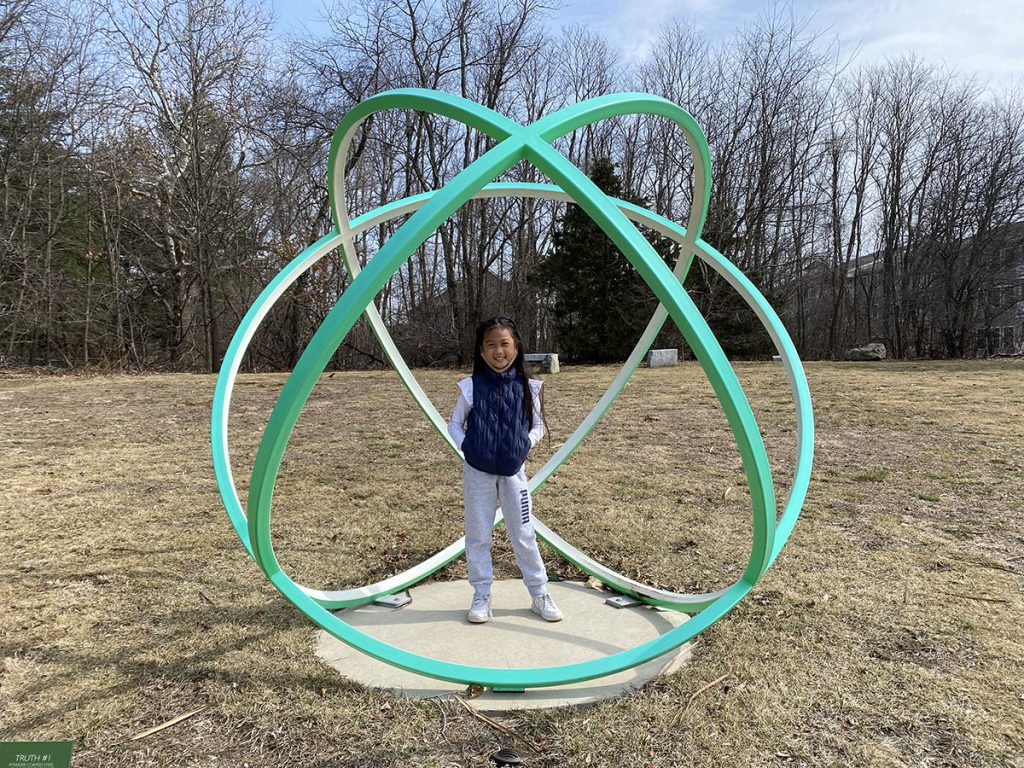 The other day we happened on a mother and two daughters visiting the sculpture park. The older daughter was picture shy, but the younger was
Read More »
This project was done in cooperation with the New England Sculptors Association, who provided us with invaluable advice, attended all of our committee meetings, and in the end provided us with the actual works of art.
A generous grant from Nordblom Companies made this park possible.  We wish thank them and will again, every time we visit the park!