Here are seven works that comprise the first phase of the Burlington Sculpture Park. You can click each to learn more and see more photos. And here we are on Google Map.
Six of these works have been leased for two years, with options to purchase them permanently if the citizens like them enough, and the 7th, the Lovebirds, is a gift from the Murray family.
The Burlington Sculpture Park in the News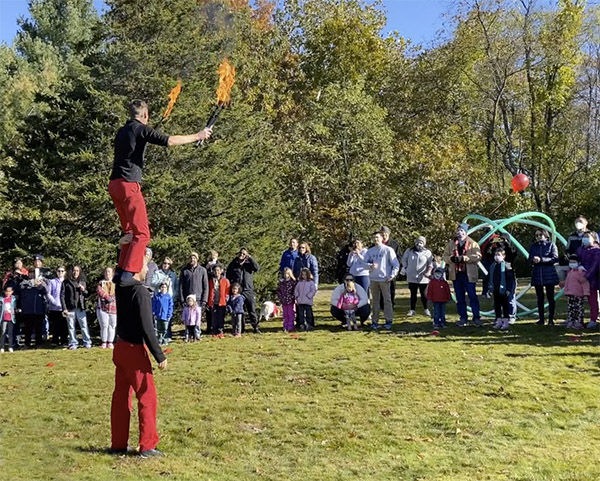 Here is a short video look at the Performing Art in the Park event on November 6th. https://vimeo.com/643753908 A gallery of images from the day…
Read More »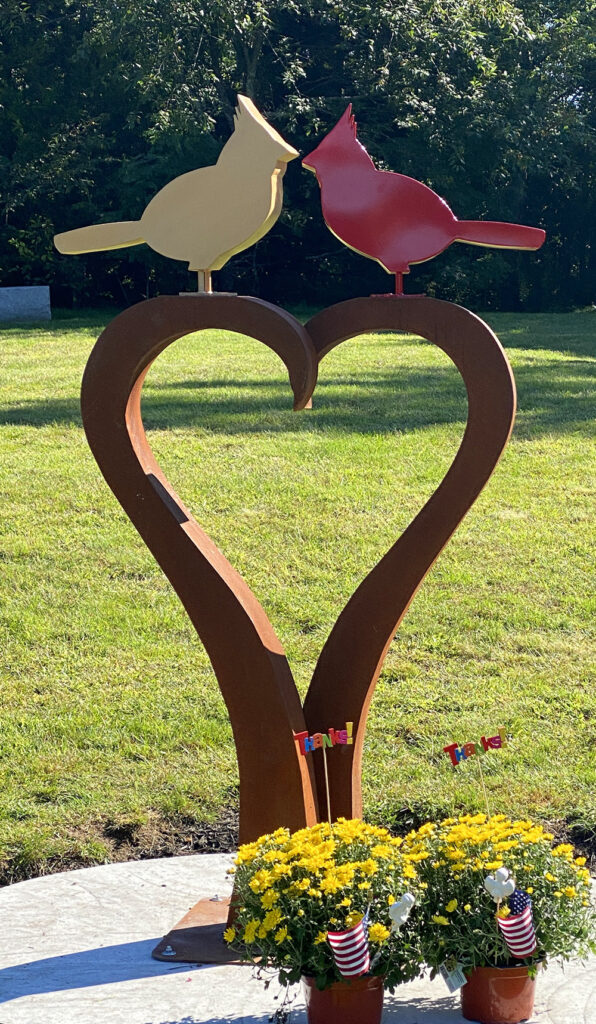 The Burlington Sculpture Park unveiled a new sculpture at the park at 9 am on Saturday September 4, 2021. The latest addition to the sculpture
Read More »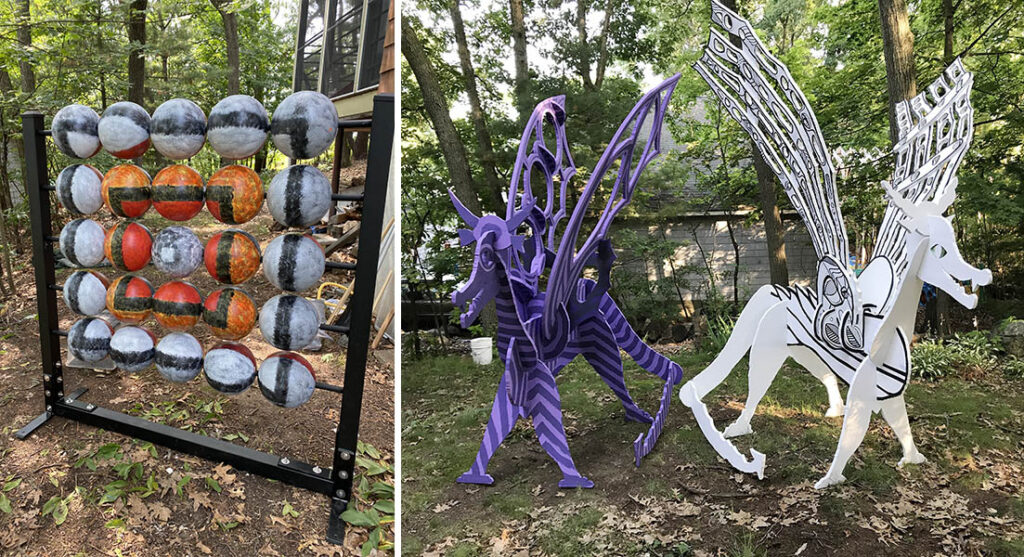 There will be a number of great reasons to visit The Burlington Sculpture Park during Celebrate Burlington Day on Saturday, August 7th. We will have
Read More »
This project was done in cooperation with the New England Sculptors Association, who provided us with invaluable advice, attended all of our committee meetings, and in the end provided us with the actual works of art.
A generous grant from Nordblom Companies made this park possible.  We wish thank them and will again, every time we visit the park!